"Ache tempo para se ouvir e falar de você, Se não tiveres quem te ouça, empresto os meus ouvidos.

Fale-me de ti, sem reservas, sem medo,
Não serei juiz dos teus feitos, estou aqui para te ajudar."
Terapia Familiar e de Casal

Baseia-se em um diálogo entre a família ou casal promovido pelo terapeuta que visa trazer à tona as raízes dos conflitos, compreender a importância de entender, respeitar e dialogar; melhora da comunicação e das relações interpessoais e compreensão de que sendo a família um todo, o problema de um afeta à todos.
Através do acolhimento, cuidado e sigilo, a família pode desabafar, colocar suas questões e caminhar para resolução de seus problemas e sofrimentos.
O terapeuta é um facilitador desse dialogo que colabora com seu conhecimento e experiência, através de perguntas, para clarear as situações e contribuir para o diálogo construtivo, para que a família ou casal saia do padrão de funcionamento internalizado.
A terapia acontece com o todos os membros da família, mas quando há enorme conflito ou algumas necessidades pontuais, cada um pode ser atendido individualmente.
Atendimento para adultos, crianças e adolescentes
Orientação Vocacional, Avaliação e Laudo Psicológico
Acompanhamento gestacional e pós parto
Atendimento domiciliar
Supervisão Clínica
TEXTOS SOBRE AUTOCONHECIMENTO, SAÚDE, RELACIONAMENTOS E MAIS…
Deprecated
: ltrim(): Passing null to parameter #1 ($string) of type string is deprecated in
/home/cristiane_sargo/cristianesargopsicologa.com/wp-includes/wp-db.php
on line
3030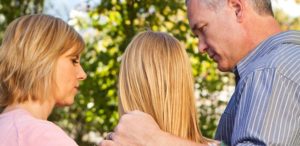 Ao se falar em depressão, precisamos levar em conta o quanto ainda é difícil na sociedade em que vivemos, aceitar a depressão como doença, ainda
Leia mais »

A orientação vocacional é uma técnica utilizada para identificar as competências de uma pessoa e a correlação dessas competências com as funções existentes no mercado
Leia mais »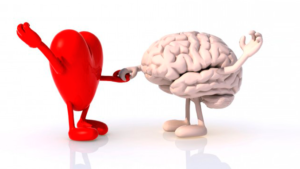 Convido você à fazer um balanço sobre o ano de 2018, esse é um momento precioso de auto avaliação e planejamento. Há quem se encha
Leia mais »
Cristiane Sargo Gomes Menezes
CRP 06/99411
Formada pela Universidade Católica de Santos à 10 anos;
Especialista e Pós Graduada em Terapia Familiar e de Casal pelo Centro de Estudos da Família em São Paulo;
Experiência como Psicóloga Clínica desde 2010
Atuou na área de Recursos Humanos por 8 anos;
Atuou como Terapeuta de Grupo e Orientadora Vocacional na Ong Educafro com jovens e adolescentes por 2 anos;
Desenvolve trabalho voluntário com pacientes internados no Hospital São Lucas em Santos.

Membro do CPPC – Corpo de Psiquiatras e Psicólogos Cristãos.
Muitos se perguntam como um psicólogo pode ajudar. Aponto aqui alguns benefícios e respostas.
No ambiente da psicoterapia é possível dividir a dor, o problema e o sofrimento, sem julgamentos ou acusações. Compartilhar ajuda a aliviar a carga emocional.
O psicólogo clínico tem um olhar e perspectiva neutro, o que lhe ajudará a ver a vida de um modo diferente, perceber as coisas de um ângulo que você não via antes, faz você para refletir.
O psicólogo pode apontar o que olhar, como olhar e o que fazer com o que se descobre para que estas descobertas possam ser construtivas em sua vida.
Por meio da psicoterapia você vai aprender e reconhecer os seus padrões de comportamento e como estes levam você à se comportar de modo parecido em situações diferentes, repetindo-os como seus antecessores familiares (progenitores e cuidadores).
A psicoterapia proporciona o desenvolvimento da capacidade de adquirir autonomia, auto-observação, auto-reflexão e novos modos de compreender a própria vida.
Amplia a resiliência através do fortalecimento psicológico para aumentar a tolerância e a capacidade de crescer com as dificuldades que a vida apresenta.
Rua São Paulo, 41 – cj 612 – Vila Belmiro – Santos – SP
Atendimentos de terça à sábado, manhã, tarde e noite.
Não atendemos Planos de Saúde, apenas consultas particulares.
Telefone: (13) 3022-8250
Email: cristiane_sargo@hotmail.com